SUNDAY SUCCESS AT SUMMERNATS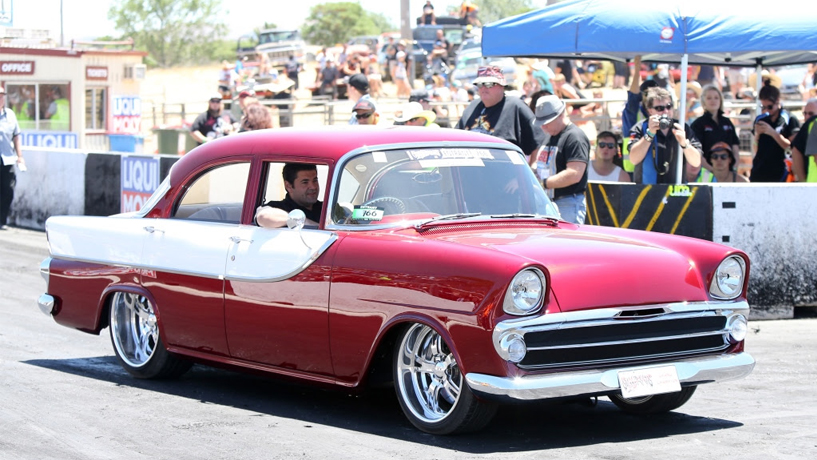 Sunday at Summernats is finals day, where many of the most prestigious awards are presented. The Summernats Grand Champion is revealed and the winner of the Liqui-Moly Burnout Masters is decided in front of the enthusiastic crowds.

Summernats Co-owner Andy Lopez has praised the crowds at the event.

"Overall the crowd behaviour has been really good, with no major incidents. The crowd has just focused on enjoying the great festival that is Summernats"

"We have worked positively with the police for the event and want to thank them for their fantastic efforts over the festival period."

"The total crowd figure for this years event is 103,437 and total entrant numbers at 1811.This an awesome result for Summernats. It is fantastic to see entrant numbers and attendance numbers have all improved and goes to show we have a great event that people love to come to."

"We are only going to continue keeping the Summernats as Australia's top automotive festival." said Andy Lopez.

The utlimate prize for Summernats and for the street machine world is the Grand Champion award. This year, despite an incredible group of finalists, the winner was Henry Parry in his immaculate 1961 FB Holden. Due to Henry's ill health, the Grand Champion trophy was accepted by Danny Makdessi who has done much of the work on the vehicle, including the body, paint, assembly and fabrication on the vehicle.

"It is overwhelming, it really is. It is hard to take in the fact we have won this award. It is a great reward to all of the car builders who have put in so much time to put the car together. I can't wait to call Henry and let him know that we have acheived" said Danny Makdessi.

The Liqui-Moly Burnout Masters will be the final event awarded later this afternoon and will wrap up what has been another fantastic Street Machine Summernats car festival.

For more information on Summernats 27 and to check out highlights, head to the website at www.summernats.com.au.